News
25 of 76 items.
---
News - Mar 2020
Caltag Medsystems Coronavirus Update
In these uncertain times caused by the outbreak of Coronavirus (COVID-19), I wanted to reach out to you personally about what we are doing here at Caltag Medsystems to support you with your research reagent requirements.

It is fundamental for Caltag Medsystems to continue providing research reagents and technical support to the European scientific community in this critical moment.

We would like to reassure you that we are constantly monitoring the situation with the goal of maintaining uninterrupted shipments of our products, while also protecting the health of our employees.

Our partners who collect fresh LeukoPaks, Mobilised LeukoPaks and Bone Marrow are all currently still operating as normal and we are working closely with our couriers to achieve the quickest possible delivery time for these critical products.

What Caltag Medsystems are doing to protect our staff and customers:

- Home working for our employees where possible.

- Providing additional training for staff on site to ensure the continuity of operation and practicing social distancing.

- Increasing stock at our UK facility for popular products.

- Coordinating with our shipping service providers (FedEx, DHL, TNT and QuickStat) and adjusting as the situation evolve.

- Following the strictest hygiene standards with hand sanitiser stations around the business, disinfectant sprays and alcohol wipes at workstations, and posters reminding staff to wash their hands regularly.

- Cancelling all non-essential travel.

Our technical support team are all available for quote requests, general enquiries and support, and will contact you directly if any delay in processing and fulfilling your request occurs. They can be contacted at techsupport@caltagmedsystems.co.uk. We also have a live chat function on our website which can be utilised for any questions that you may have.

We remain committed to delivering research tools necessary for the next medical breakthrough. As always, please contact us if there is anything else, we can do to make your job easier. There is no question this is a time of great uncertainty. While we don't know exactly what the future may hold, we feel confident that by sticking together and supporting each other, we will emerge from this stronger than ever.

Best Wishes,
Hannah Hills

Sales & Marketing Manager

View this as a distict article...
---
News - Mar 2020
As the COVID-19 virus continues to spread worldwide, Caltag Medsystems is working hard with our distribution suppliers and network of couriers to monitor the situation.
Please click on the link below to view our Business Continuity for COVID-19
More...
View this as a distict article...
---
News - Mar 2020
Celebration of Successful Software Migration
Our CEO treated all of the team to a wonderful meal, at a local pub, to thank everyone for their 9 months of hard work to successfully migrate our finance and CRM to a new combined system called Prof.IT Plus. It was a brilliant evening and everyone thoroughly enjoyed themselves!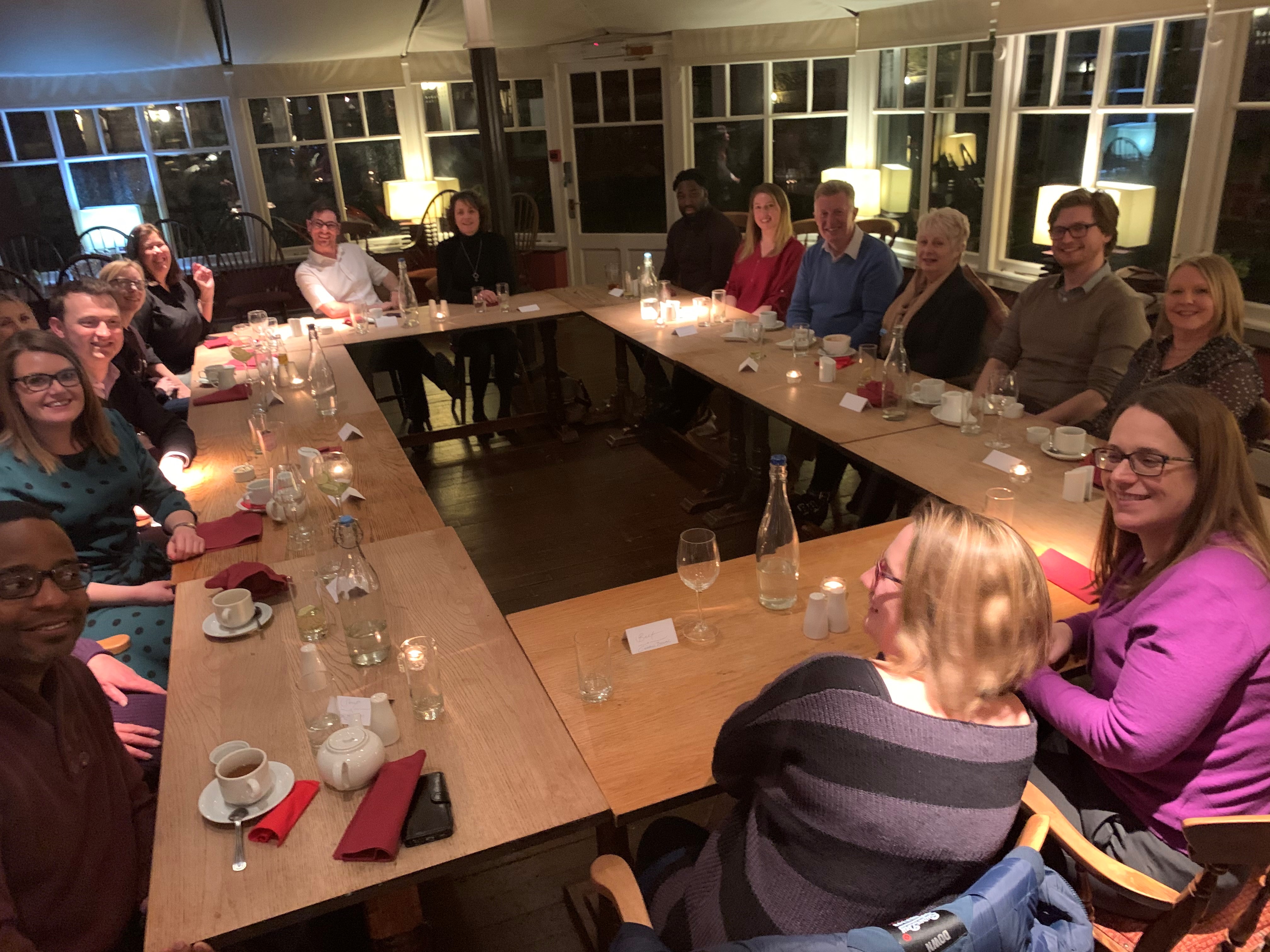 View this as a distict article...
---
News - Mar 2020
National Sticky Bun Day!
We are firm believers in getting together as a company and enjoying a coffee and a catch up.
So when it was National Sticky Bun Day on 21st February, it seemed too good an opportunity to pass up!
Tim, one of our scientists, made us a Key Lime Pie and we had a quiz with Maria, our Finance Manager, winning.
See below for our Before, During and After pictures!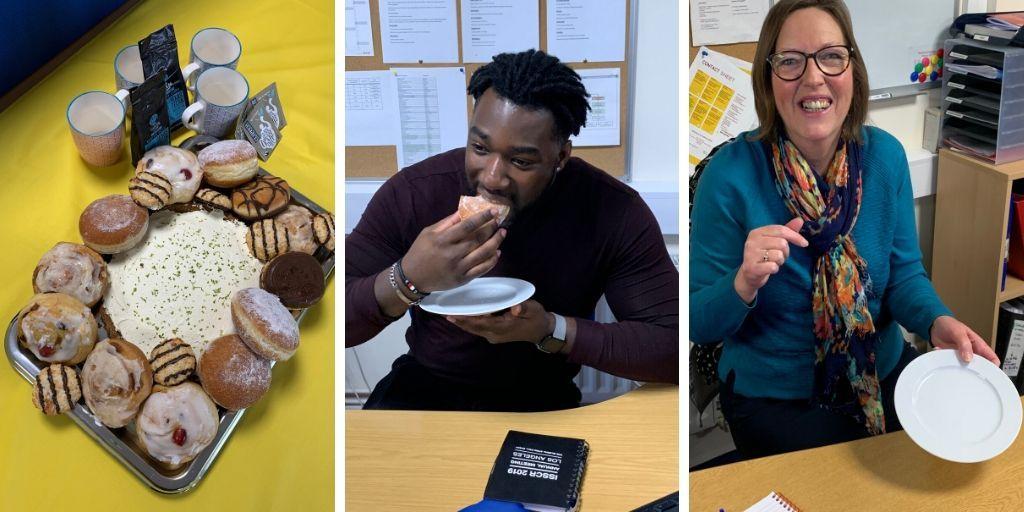 View this as a distict article...
---
News - Feb 2020
As part of the Caltag Medsystems Green Initiative, we have signed up for a cycle to work scheme. Not only will this help cut our carbon emissions caused by driving to work, but will also help us keep any new-year fitness resolutions!
If you'd like to find out more, read the following blog (complete with obligatory embarrassing photo).
More...
View this as a distict article...
---
News - Feb 2020
The Fitness Team!
As a healthy start to the new year, some of the Caltag Medsystems Team have signed up to an 8-week course of Pilates; the classes being held at the Caltag Medsystems offices before work. Hopefully, all this exercise will get us into shape after any Christmas overindulgence's – that is, if we don't succumb to biscuits and cake halfway through the morning! As the classes only started last week, we have a way to go to see the positive results, but we should be a fitter and leaner team by the end of it.

View this as a distict article...
---
News - Jan 2020
Time for coffee, a biscuit and puzzle!
Did you know that all of the Caltag Medsystems shipments to customers contain a small gift of biscuits, pen, puzzle and at the moment we still have some 2020 desk calendars.
If you fancy challenging your brain at your next coffee break, why not request a goodie pack from our marketing team via marketing@caltagmedsystems.co.uk.
To stay informed about the latest product developments, please subscribe to our newsletter here - https://www.caltagmedsystems.co.uk/subscribe.php
If you need help with anything, do not hesitate in contacting us.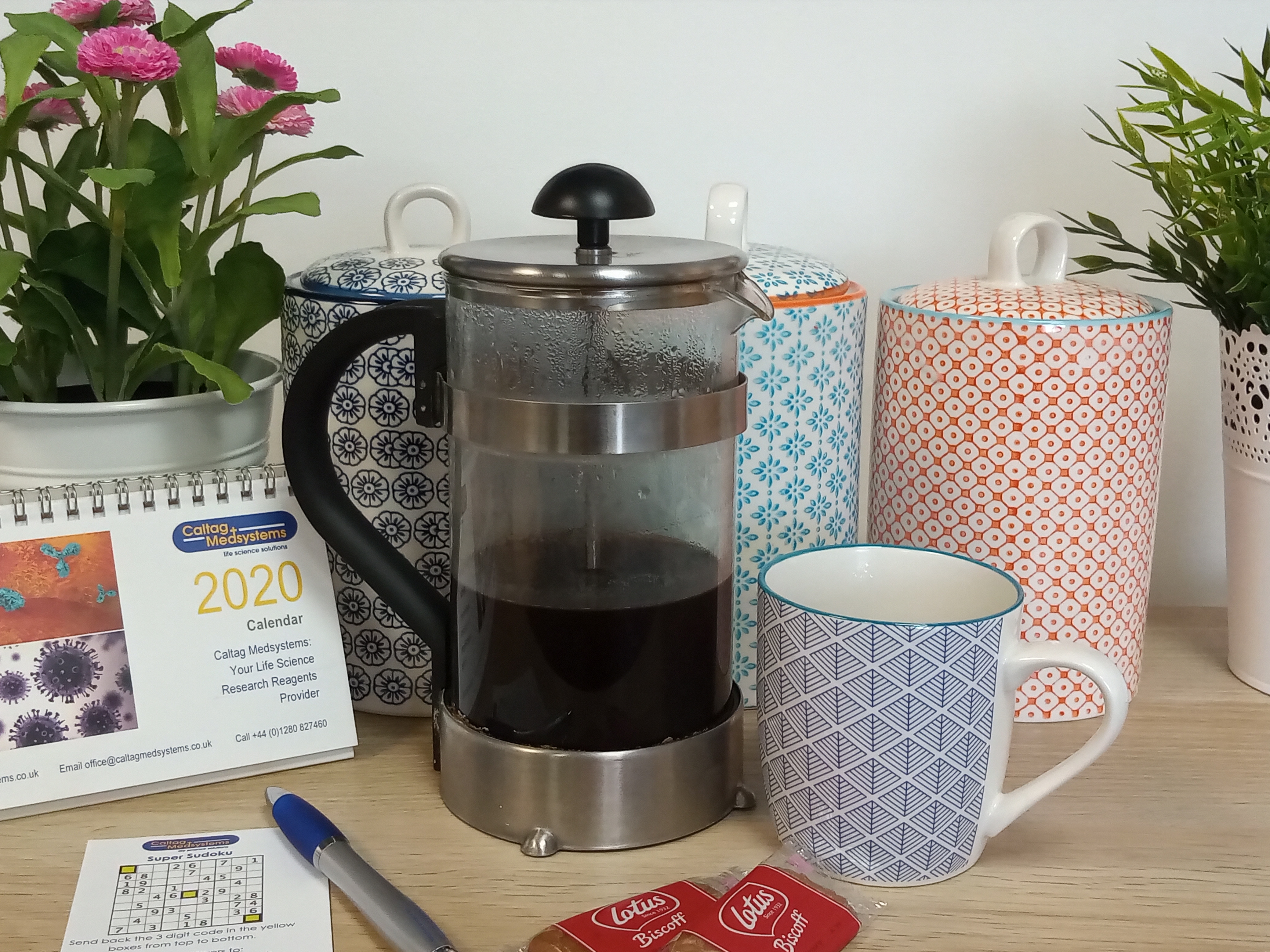 View this as a distict article...
---
News - Jan 2020
Young Carers Bucks
This year over Christmas, a group decision was made to forgo the office "Secret Santa", and instead donate to a local charity. We were proud to raise £176 for Young Carers Bucks. They support 6-18 year olds who care for someone in their own home who is ill, has a physical or mental disability, or drug or alcohol dependency. A truly worthy cause.
View this as a distict article...
---
News - Jan 2020
As part of the new CML Green Initiative (What's that I hear you ask? Read more here!), the CML Green Initiative Committee have been holding "Eco Exchanges".

These sessions, held by our very own Cara Hetherington, are all about simple changes you can make at home and work to reduce your environmental impact.

The first exchange Eco Exchange offered a great forum for people to discuss how they are attempting to reduce their carbon footprint at home, challenges they've faced, the pros and cons of the new changes they've tried at home. Read on for some of the tried and tested ideas from the meeting.

More...
View this as a distict article...
---
News - Nov 2019
Christmas Opening Hours & Shipping Dates
Caltag Medsystems will be closed from midday (GMT) on Tuesday 24th December 2019 for the Christmas Holiday. We will re-open on Thursday 2nd January 2020.
The last dispatch date for orders will be Wednesday 18th December 2019. All other orders will be shipped in the New Year.
Thank you for your custom, Merry Christmas and Happy New Year from all of us.
View this as a distict article...
---
News - Nov 2019
James the Mince Pie Champion!
During our staff meeting this month, we thought we'd get into the spirit of the season by having a competition to see who could eat the most mince pies in 1 minute.
There were 2 front-runners right from the start with James just beating Camilla with about 5 seconds to spare. This is his second win in this type of competition as he also won our hot dog eating challenge. Hope his prize of a magnum of Prosecco washes it all down!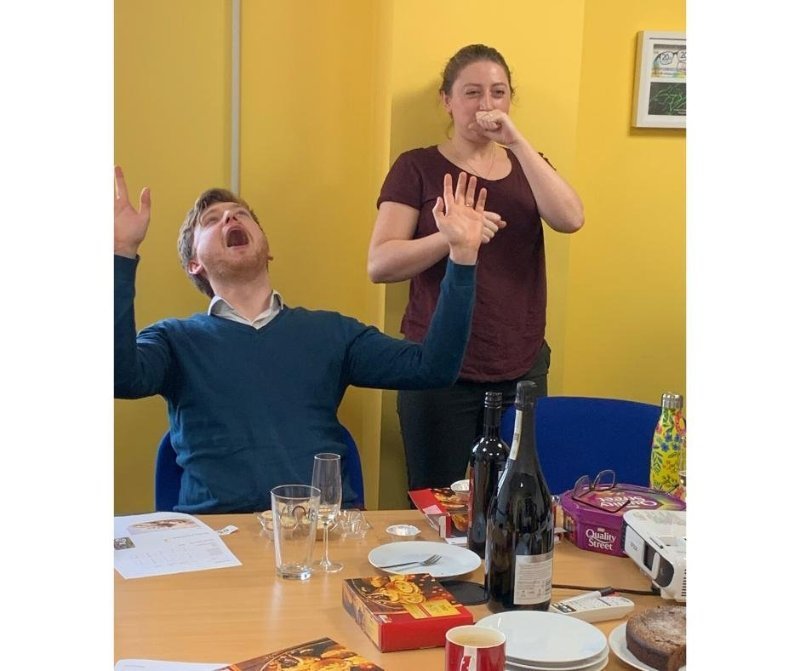 View this as a distict article...
---
News - Nov 2019
Cellworks, a manufacturing brand of Caltag Medsystems, is pleased to launch a new brand of products. AngioCo Angiogenesis Co-Culture Assay Kits now replace the V2a Kit - Vasculogenesis to Angiogenesis.
These are new and improved assays with the following benefits:
GFP HUVEC/HDF assay is now available in two formats: 24 or 96 well plate. The new 96 well plate allows for a greater number of tests to be ran in unison. Single vial of co-culture cells containing HUVECs and Fibroblasts Assay length has been reduced from 14 days to 11 days, allowing for quicker results. Now able to seed and grow cells in the same medium The tubule formation has been optimised for the control wells There is a greater difference between Suramin and VEGF controls, allowing for easier visualistaion Now shipped in less packaging For further information about the products, click on the button below.
More...
View this as a distict article...
---
news - Oct 2019
Cytomark, a division of Caltag Medsystems, will be exhibiting at the 34th Annual Clinical Cytometry Meeting & Course, held by the International Clinical Cytometry Society (ICCS) in Atlanta, USA.

The ICCS 2019 Meeting & Course is designed for medical professionals to brush up on the latest tools and technologies available for patient sample analysis by flow cytometry.


If you are attending, say hello to James and learn more about how TransFix can assist in preserving patient samples at booth 301.

More...
---
news - Sep 2019
ESCCA 2019
Cytomark was proud to share a booth with InstruNor at the recent European society for clinical cell analysis meeting in Bergen, Norway.
The
FlowStainer
from InstruNor is a fully automated sample preparation instrument for flow cytometry, leaving more time for analysis and research for the users.
TransFix
from Cytomark is a cell-stabilisation solution, allowing users to defer flow cytometric analysis of sensitive samples.
Together, both companies are committed to helping reduce the pressure put on flow cytometry labs.
---
News - Sep 2019
Join us for 'Lunch and Learn' or Let's Break to Educate' session!
Are you a stem cell leader, a researcher, cell culture specialist or scientist interested in new exciting Cell culture technology?
We will be hosting
StemBioSys
for a series of FREE seminars on CELLvo™ technology 'the next evolution in Cell Culture' across several UK Science Parks in October. This is a first come, first served event but you can book your place by sending RSVP to
info@caltagmedsystems.co.uk
or just turn up on the day.
Brochures, goodie packs loaded with cell culture research essentials, food and drinks will be provided.
7th Oct 14:30: The Boardroom, Biocity, Nottingham
8th Oct 10:00: Mall Area, UCB Celltech, Slough (Vendors day USB Celltech Slough site employees only)
10th Oct 10:00: The Thames, Milton Park Innovation Centre, Milton, Abingdon
10th Oct 14:30: Conference Room 1, Magdalen Centre, Oxford Science Park, Oxford
11th Oct 12:00: King's Hedges Room, Babraham Research Campus, Cambridge
Click here for more information

View this as a distict article...
---
News - Sep 2019
It's good to be green…
In an effort to improve our carbon footprint, Caltag Medsystems Ltd. have now formed the "CML Green Committee". Headed by Trish, the committee comprises of Helen, Camilla, James, Cara, and Nikki to represent each department of our company. Having starting with a company-wide environmental review, we are now looking for ways we can reduce the carbon footprint of our company, and support local green initiatives.
View this as a distict article...
---
News - Jul 2019
Summer BBQ
The Caltag Medsystems summer BBQ was held at the start of July, in time for the good weather. It was an afternoon of good company and good food, spent relaxing in the garden. The ribs were especially tasty, with no leftovers! However there was still a queue for dessert.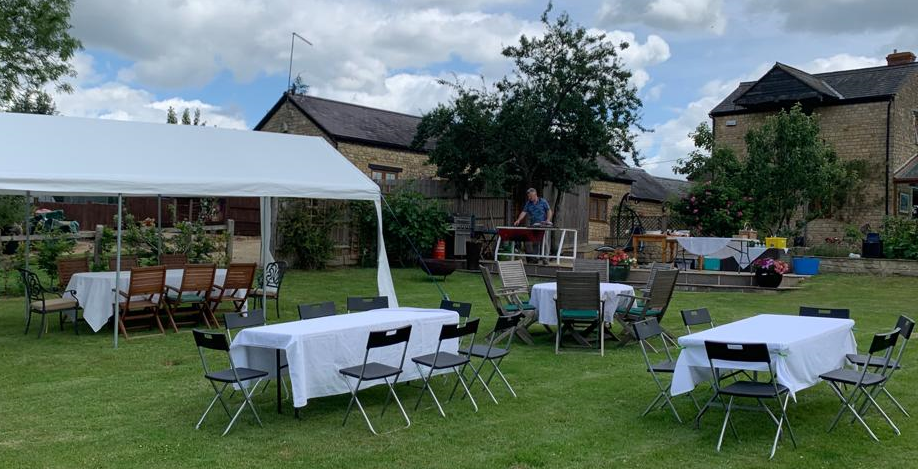 View this as a distict article...
---
News - Jul 2019
Innocent - Welcome to the Caltag Medsystems Family
We are delighted to welcome Innocent to the Caltag Medsystems family.
Innocent starts as a Product Manager with sales focus on Europe. He brings a wealth of product management experience to the company as well as achieving a Masters in Chemical Research. Welcome Innocent.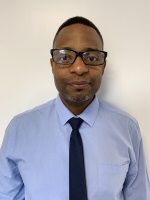 View this as a distict article...
---
news - Jun 2019
Cytomark, a division of Caltag Medsystems, will be exhibiting at the
34th Congress of the International Society for Advancement of Cytometry,
in Vancouver, Canada.
Cyto is one of the largest international flow cytometry congresses and is the world's leading event in international collaboration for the advancement of the field of cytometry.
If you are attending, say hello to Dean and James and learn more about TransFix at booth 124.
34th Congress of the International Society for Advancement of Cytometry
23th - 26th June 2019
Vancouver Convention Centre, Canada
More...
---
News - May 2019
Caltag Medsystems Beach ball Competition
To support the start of the Women's Football World Cup, Caltag Medsystems are giving away beachballs. Take your beachball on your travels around the world this summer, upload a picture of your beachball to linkedIn with #caltagmedsystems, and the most interesting/unusual locations will be entered in our prize draw. To redeem your beachball contact us at info@caltagmedsysems.co.uk.

….The journey starts now
View this as a distict article...
---
News - May 2019
Afternoon Tea with the Caltag Medsystems Team
Some of the team recently enjoyed an Afternoon Tea feast after a day at work. The food was incredible and was even combined with a very hard quiz. Well done Tim Rowe and James for becoming the quiz champions!
View this as a distict article...
---
News - May 2019
Marathon Challenge
Here at Caltag Medsystems, we do like a challenge and so last Monday instead of relaxing on the bank holiday, some of the team took part in the Milton Keynes Marathon Weekend.
The relay marathon runners were:
Tim Rowe (Scientist)
Hannah Hills (Sales & marketing)
Dean Coupar (MD of Cytomark)
Camilla Atkinson (Sales & Logistics)
They completed it in 4 hours 20mins
Nicki (Scientist) and her husband both ran the full marathon in PB times of 4 hours, 8 minutes - congratulations to them both.
The boss made sure everyone was re-hydrated at the end!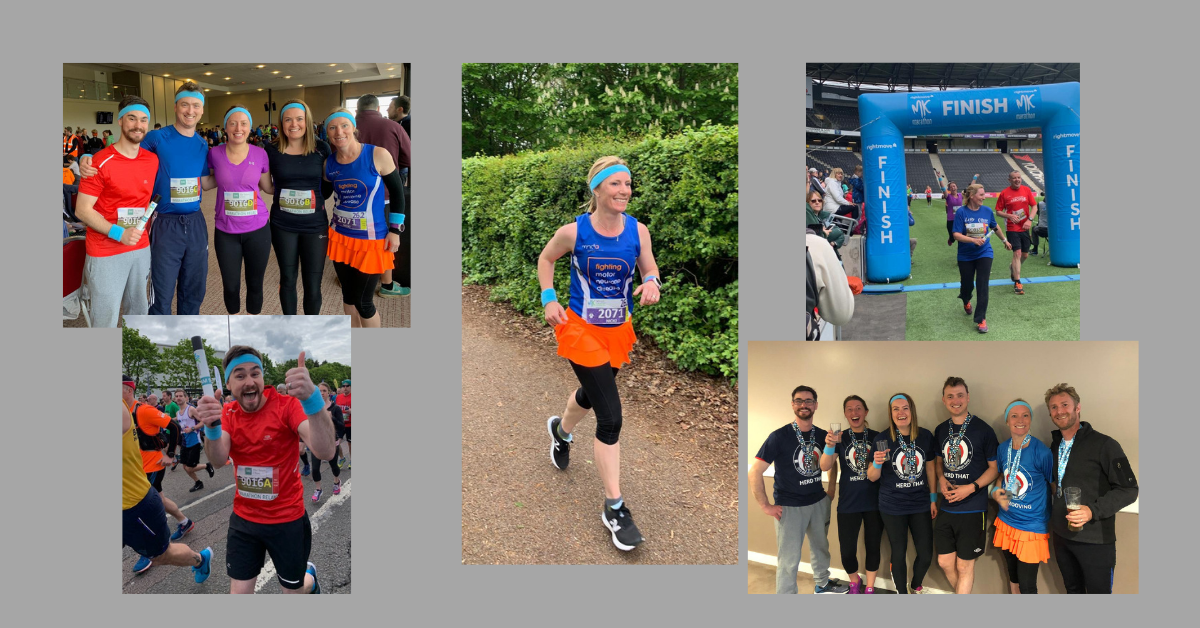 View this as a distict article...
---
News - May 2019
Caltag Medsystems is attending TERMIS 2019
TERMIS is the most prominent organisation in the field of tissue engineering and regenerative medicine globally. TERMIS promotes education, research, innovation, clinical translation and social responsibility within the field of tissue engineering and regenerative medicine through regular meetings, training courses, scientific and lay publications, outreach activities and other forms of communication. TERMIS also provides an international forum for the informed discussion of challenges and achievements of tissue engineering therapies.
We are pleased to announce that we will be attending TERMIS-EU 2019 meeting to be held from the 27th to the 31st of May 2019 at Rhodes, Greece. The theme of the meeting is 'Tissue Engineering Therapies: From concept to clinical translation and commercialisation'. The meeting is highly important to scientists, clinicians and industries interested in tissue engineering and regenerative medicine therapies that aspire to revolutionise healthcare with their reparative capacity.
Visit Hannah Hills at booth 5 to learn about products. If you'd like to book an appointment, please contact Hannah Hills at hannah@caltagmedsystems.co.uk.
View this as a distict article...
---
News - May 2019
Webinar: Development of Cell-Derived Extracellular Matrices
Date & Time: May 8, 2019 (15.00 BST, 16.00 CEST)
StemBioSys® aims to catalyze progress in regenerative medicine by developing high-quality, innovative tools. Their core technology, CELLvo Matrix, is a cell-derived extracellular matrix for cell culture.
In this webinar, Dr. Travis Block will discuss the importance of cell-matrix interactions, the development of cell-derived matrices, and applications of these matrices in regenerative medicine for the treatment of age-related degenerative disease, and for cartilage repair.
About the speaker: Travis Block earned a PhD in Biomedical Engineering from UT Health San Antonio and the University of Texas at San Antonio. He serves as the Senior Scientist for StemBioSys and adjunct professor in the school of dentistry at UT Health San Antonio.
Email info@caltagmedsystems.co.uk to sign up!
View this as a distict article...
---
News - Apr 2019
Nikki - Welcome to the Caltag Medsystems Family
We are delighted to welcome Nikki Hambly to the Caltag Medsystems family.
Nikki has joined our rapidly growing Sales & Marketing team as another Sales and Customer Service Support Administrator. She brings a wealth of human biology experience to the company, as well as an exemplary record in customer service support. Welcome Nikki.
View this as a distict article...
---